Employment at UT-University Charter School
Teaching, Administration and Staff Positions
See all open positions and apply here! (filter under "More" "Organization" and check all boxes with "UCHS")
All UT-University Charter School staff are employees at The University of Texas at Austin! Click here to learn about all of the benefits that entails.
Teacher Incentive Allotment
The Teacher Incentive Allotment (TIA) was created by the Texas Legislature as part of House Bill 3 to provide a realistic pathway for top teachers to earn six-figure salaries and to help attract and retain highly effective teachers at traditionally hard-to-staff schools.
The University of Texas University Charter School applied in April 2021 to participate in the Teacher Incentive Allotment program. As part of the application, UTUCS created a district TIA handbook with additional information on how the program will work in our district. The handbook below was included in our application and is pending approval.
5-UTUCS TIA Handbook SY 2022-23
Substitute Teaching at UT Charter School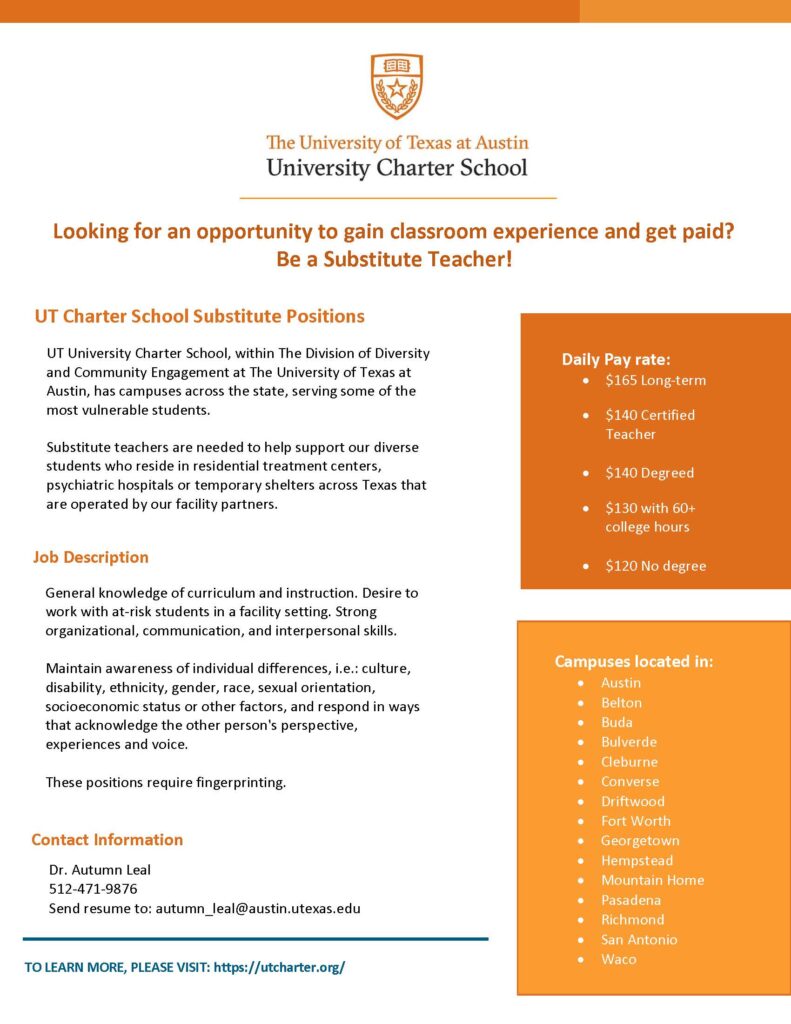 UTUCS-Substitute-Flyer 1-11-23
Looking for job postings at UT Elementary? Visit http://utelementary.org/contact-us/jobs/