UT University Charter School operates under 4 calendars or "tracks" to better coordinate with our facility partners.  School calendars are approved by the Advisory Board every spring for fall implementation. For questions or more specific information, please contact the campus principal.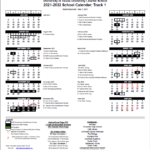 For the 2021-2022 school year, the tracks are as follows:
Track 1:  Annunciation Maternity Home, Austin Oaks, Cedar Crest, Clearfork Academy, Georgetown Behavioral Health, Helping Hand Home, Munday, Olympia Hills, The Refuge, Safe Haven, Settlement Home, University High School and Unlimited Visions Aftercare.
Track 2:  High Point, Laurel Ridge, Seton Home and SJRC
Track 3:  Depelchin Richmond, Pathfinders, Pathways and TX Neurorehab Center
Track 4:  Methodist Children's Home