This school year, Methodist Children's Home (MCH) decided to try something different when providing an orientation to incoming students. To welcome the class of 2027, MCH Principal Michelle Meister and teacher Mr. Raul Kastner hosted a  "Fish Camp".
The day started off with a fishing game facilitated by the creative MCH After School and Recreation team.  Then Principal Meister and Mr. Kastner spoke to the freshman about the UT University Charter School: our Mission, Vision and this year's theme of "Change Starts Here – Trust Teach Thrive."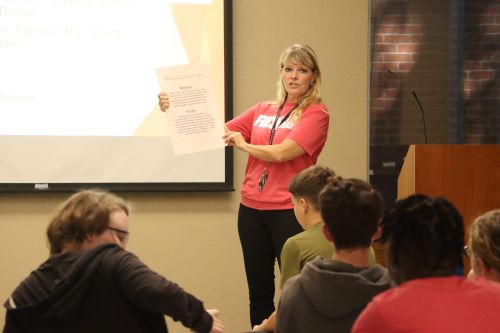 Principal Meister then walked the students through all of the opportunities offered in high school at MCH, including:  The Greater Waco Advanced Manufacturing Academy, The Greater Waco Advanced Health Care Academy, OnRamps (college experience and credit while still in high school) and Dual Credit.  To help them understand what classes and credits are required to graduate, students looked at transcripts; decoding semester credits, learning how you earn credits and classes needed to qualify for graduation.  Mr. Kastner then had all of the students record the Pledge of Allegiance and The Texas Pledge for our Morning Bark (where we do announcements in our homeroom classes).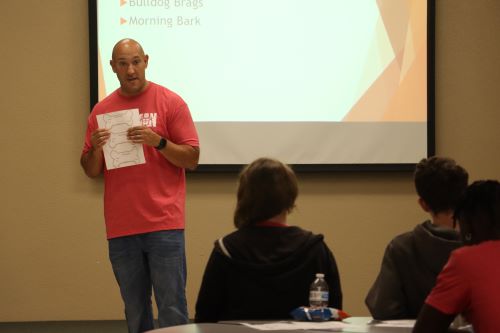 The orientation ended with a tour of the school where they met teachers who were setting up their classrooms. Orientation ended with a pizza lunch and time for the students to get to know each other. 'It was a great morning to be a Bulldog!'