Social Emotional Learning is taught in a variety of ways and our teachers at Methodist Children's Home have created a way to spread positivity and belonging.
As an art project, students decorated and created a pocket or bag that was put on a classroom wall. The next day, students wrote positive affirmations such as: "I like myself for who I am", "I can make a difference in the world" or "I am a kind person" and they put them in the bags. Teachers even added some affirmations too. This activity is a small way to teach students of the power in their words and how that power can be used to uplift their peers.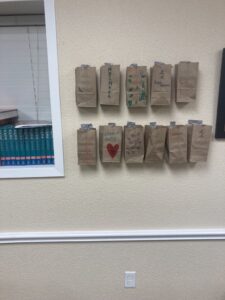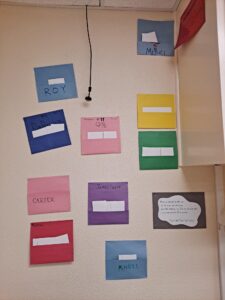 Methodist Children's Home muestra SEL en acción
El aprendizaje socioemocional se enseña en una variedad de formas y nuestros maestros en el Hogar Infantil Metodista – Methodist Children's Home han creado una forma de difundir la positividad y la pertenencia.
Como proyecto de arte, los estudiantes decoraron y crearon un bolsillo o bolsa que se colocó en la pared del salón de clases. Al día siguiente, los estudiantes escribieron afirmaciones positivas como: "Me gusto por lo que soy", "Puedo hacer una diferencia en el mundo" o "Soy una persona amable" y las metieron en las bolsas. Los maestros incluso agregaron algunas afirmaciones también. Esta actividad es una pequeña manera de enseñar a los estudiantes el poder de sus palabras y cómo ese poder puede usarse para animar a sus compañeros.
---