For the 2021-2022 school year, UT University Charter School has named two teachers as Teacher of the Year: Mark Chen and Deborah Davidsen. In their respective nominations, both Mr. Chen and Ms. Davidsen were commended on their collaborative spirit with their fellow faculty in addition to their dedication to serving each student with dedication and care.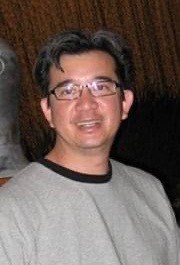 Mark Chen
Mark Chen is a special kind of person. With 36 years as a classroom teacher, he has always gravitated toward students who are experiencing life circumstances that are beyond the norm. In addition to traditional schools, Mark has taught in both men's and women's prisons where he truly feels he was very successful at connecting with his students. At UT-UCS, Mark teaches at The Refuge for DMST where he serves girls who have been exploited through sex trafficking.
Mr. Chen credits his teaching team for adding to his love of teaching. "Being a teacher is not a 'Lone Ranger' job. You can reach more students as an education team." Mark explained that he can talk to his team to learn what is working for each individual student an implement those strategies. He added:  " I love my students and it is the support of my team; Dr. Ruiz, Mr. Ronnie, Ms. Hodges, and Kris Ann that makes teaching a joy."
Deborah Davidsen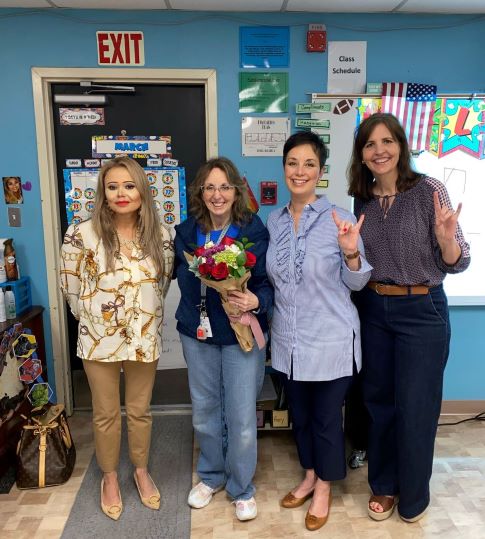 Deborah Davidsen is a teacher at the Texas NeuroRehab Center with almost 25 years of classroom experience. Deborah decided to become a teacher because she knew she wanted to make a difference and that "few jobs have as direct an impact on creating a better society as the profession of teaching."
Ms. Deb (as the students call her) explained how she collaborates with other faculty: "when teachers work together, we create a better learning experience for our students. Each of my colleagues brings a vast amount of experience that we share daily. I collaborate with my colleagues in the form of conversations during our huddle meetings, teacher workdays, Professional Learning Communities, and after-work get-togethers to positively impact our students' achievements. When meeting, we often tap into instructional strategies that one another has successfully used to shape our students' behavior and fill the "academic" gaps.
After almost a quarter century of teaching, she was asked what she likes about being a teacher. Ms. Davidsen answered: "I love the uncertainty of teaching. My favorite part of teaching at TNC is knowing that each day holds something new for me. The learning environment is structured so that I can watch my students grow both emotionally and academically every day. As a result, I'm able to share in my students' unique perspectives, experiences, and ideas."
Congratulations to both of our 2022 Teachers of the Year!
---
Para el año escolar 2021-2022, UT University Charter School nombró a dos maestros como Maestro del Año: Mark Chen y Deborah Davidsen. En sus respectivas nominaciones, tanto el Sr. Chen como la Sra. Davidsen fueron elogiados por su espíritu de colaboración con sus compañeros de facultad además de su dedicación para servir a cada estudiante con dedicación y cuidado.
Mark Chen
Mark Chen es un tipo especial de persona. Con 36 años como maestro de aula, siempre ha gravitado hacia los estudiantes que están experimentando circunstancias de vida que van más allá de la norma. Además de las escuelas tradicionales, Mark ha enseñado en prisiones tanto para hombres como para mujeres, donde realmente siente que tuvo mucho éxito en conectarse con sus alumnos. En UT-UCS, Mark enseña en The Refuge for DMST, donde atiende a niñas que han sido explotadas a través del tráfico sexual.
El Sr. Chen le da crédito a su equipo docente por aumentar su amor por la enseñanza. "Ser maestro no es un trabajo de 'Llanero Solitario'. Puedes llegar a más estudiantes como equipo educativo". Mark explicó que puede hablar con su equipo para saber qué está funcionando para cada estudiante individual e implementar esas estrategias. Agregó: "Amo a mis alumnos y es el apoyo de mi equipo; El Dr. Ruiz, el Sr. Ronnie, la Sra. Hodges y Kris Ann hacen que enseñar sea un placer".
Deborah Davidsen
Deborah Davidsen es maestra en el Texas NeuroRehab Center con casi 25 años de experiencia en el aula. Deborah decidió convertirse en maestra porque sabía que quería marcar la diferencia y que "pocos trabajos tienen un impacto tan directo en la creación de una sociedad mejor como la profesión de enseñar".
La Sra. Deb (como la llaman los estudiantes) explicó cómo colabora con otros profesores: "cuando los maestros trabajan juntos, creamos una mejor experiencia de aprendizaje para nuestros estudiantes. Cada uno de mis colegas aporta una gran cantidad de experiencia que compartimos a diario. Colaboro con mis colegas en forma de conversaciones durante nuestras reuniones de grupo, los días de trabajo de los maestros, las comunidades de aprendizaje profesional y las reuniones después del trabajo para impactar positivamente en los logros de nuestros estudiantes. Cuando nos reunimos, a menudo aprovechamos las estrategias de instrucción que los demás han utilizado con éxito para moldear el comportamiento de nuestros estudiantes y llenar los vacíos "académicos".
Después de casi un cuarto de siglo de enseñanza, le preguntaron qué le gusta de ser maestra. La Sra. Davidsen respondió: "Me encanta la incertidumbre de la enseñanza. Mi parte favorita de enseñar en TNC es saber que cada día tiene algo nuevo para mí. El entorno de aprendizaje está estructurado para que pueda ver a mis alumnos crecer tanto emocional como académicamente todos los días. Como resultado, puedo compartir las perspectivas, experiencias e ideas únicas de mis alumnos".
¡Felicitaciones a nuestros dos maestros del año 2022!