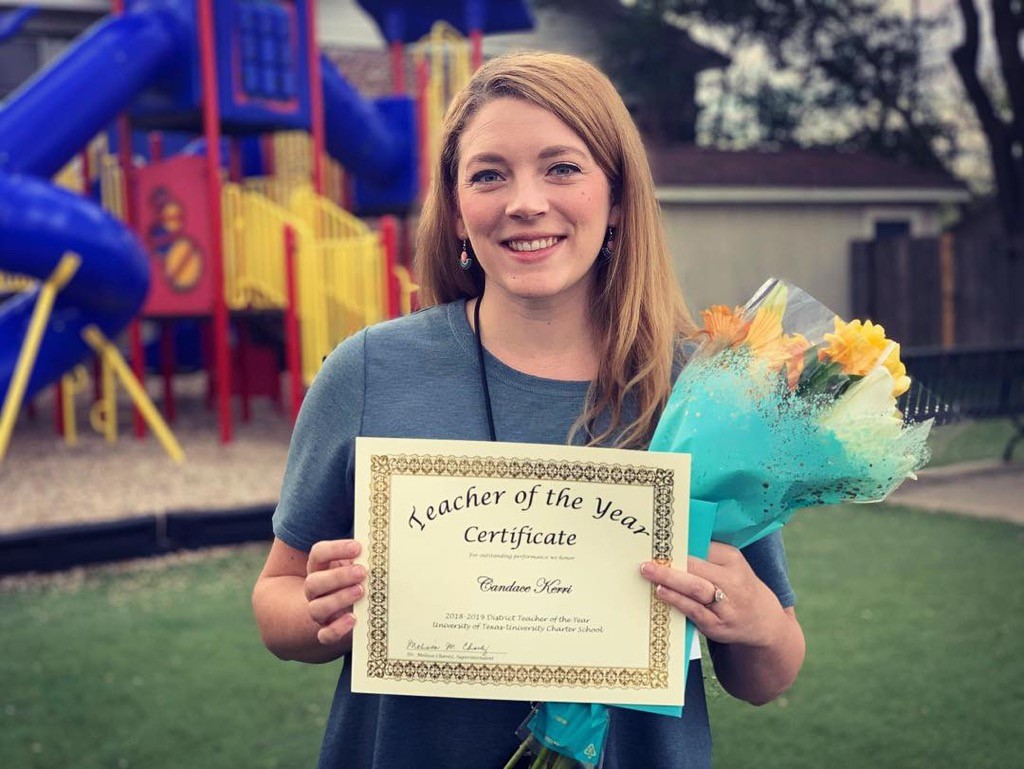 Long before entering college, Candace Berrier knew that her heart was in teaching. By the time she reached high school, she discovered her path in special education while working with at-risk youth.
"I choose to work in special education because I believe in teaching students in the way that they learn best," says Berrier, who earned a degree in elementary education from Abilene Christian University in 2010. "Special education gives teachers, students and families a concrete plan for tailoring the education setting to the specific needs of a student."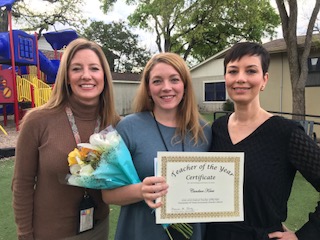 Now she serves as the Lead Special Education Teacher at Helping Hand Home for Children (HHH), a residential facility that serves children (grades K-6) who have experienced extreme abuse and neglect. In addition to teaching at the UT-University Charter School school (UT-UCS) campus located within the facility, she plays an important role in ensuring that the school is in compliance with state expectations. Her goal is to make sure that students are getting all the resources and services they need in order to learn.
"I believe in equity and opportunity in education for all children and the UT Charter School partnership with HHH and other residential treatment centers in Texas allows me to have an active role in giving at-risk students everything they need to learn and grow," Berrier says.
Since joining UT-UCS in 2013, she has been making an impact on hundreds of students. Though the job comes with many challenges, she takes great fulfillment in watching her students come into their own.
"I love seeing our students grow emotionally and academically while providing them with a safe space to heal and be loved," Berrier adds. "This job is not easy, but it is important and immensely rewarding. Being part of these children's growth and healing through the school has been one of the greatest honors of my life."
Her good work was recently rewarded when the UT-UCS superintendent paid her a surprise visit at the school to present her with the 2018-19 Teacher of the Year Award. Berrier attributes her success to all of the UT-UCS faculty, staff and administrators who support her daily.
"Working with the UT Charter School and HHH has been one of the greatest joys of my life," Berrier says. "I've learned so much from the amazing educators, staff members and students that I have had the joy of knowing and working alongside. I am thankful beyond words for the opportunities I've had here and look forward to continued professional growth in educational leadership. I am humbled and honored to have received this award and will continue working hard for our students!"
Her advice to aspiring teachers is to always put students first.
"We must never forget that we're here for the students," Berrier adds. "It is so important to remember that you're all there to ensure that students are getting the best possible education. Stay student-centered and positive, remain flexible and always be willing to try new things for the benefit of your students and you'll succeed."