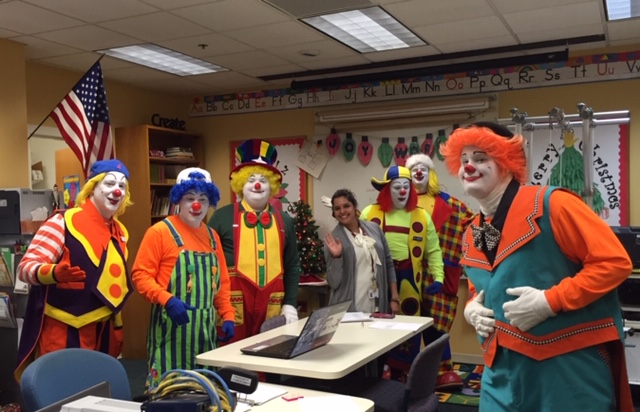 During her first year as a graduate student at The University of Texas at Austin, Angela Lara struggled to adjust to the pace and rigor of college life on a sprawling campus so far from home in Guadalajara, Mexico.  
 "I went through very difficult times when I wanted to quit," Lara recalls. "It was so hard–the language and the culture and having my family so far away." 
Frustrated and overwhelmed, Lara was ready to start packing her bags until she cracked open a fortune cookie containing a message that would change everything. 
 "It said, 'Your kindness will lead your success,'" says Lara (M.Ed, Special Education, '14)  "This resonated with me because, without kindness, you cannot accomplish anything. In special education, that has to be a priority. I've been successful, thanks to God, my friends and family, and that lucky cookie." 
Those words soon became Lara's mantra throughout school and well into her career as a special education instructor at a UT-University Charter School facility located within the Shriner's Hospital for Children in Houston. Although the journey hasn't been easy, she knows without a doubt that she is right where she belongs. 
 "Shriners Hospital has been a huge part of my life for four years now," says Lara, who previously worked as a teaching assistant for AISD. "Even though I'm far away from my family, I feel more at home here because so many patients and their family members are coming from Mexico, Latin America and Central America." 
 At the hospital, Lara teaches students (grades K-12) who are undergoing treatment for orthopedic and neuromusculoskeletal conditions such as scoliosis and cerebral palsy. During their short time at the school–typically two to three weeks–students often see Lara as more than just a temporary teacher. 
"I feel like a temporary family member," Lara says. "I'm there for them when they're going through a lot of physical and emotional pain. It's hard for them, but it's amazing how much they open up when I tell them I come from a similar background."  
Lara's greatest challenge is getting her students through the curriculum while they're experiencing pain and homesickness. She has found that engaging them in class can help with the healing process.  
"My heart breaks when I see them in physical pain," Lara says. "So I have to always be conscious of that and treat them with kindness while keeping them up with their schoolwork. Sometimes they would start focusing more on their brains instead of their bodies, which is amazing."  
Unlike the traditional classroom comprised of 30-plus students, Lara's teaches about one to two students at a time for one hour. On any given day, she'll teach the basics of spelling for one hour then jump into intermediate algebra in her next class. 
 "I love that I'm teaching students across all grade levels because my brain is continuously working and I'm learning to like subjects that never interested me before–like math and chemistry," Lara says.
 In addition to quadratic formulas, Lara's constantly learning new life lessons about strength, courage and the resiliency of the human spirit. 
"They've taught me a lot about appreciating life," Lara says. "Every day they remind me that you cannot give up, even when life is really tough and painful." 
Lara feels a connection with her students because she, too, overcame significant challenges far away from home. To this day, she keeps her mantra in mind whenever times get tough.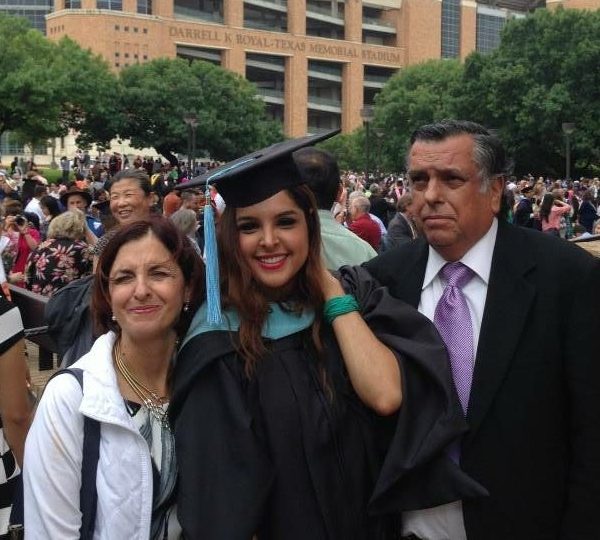 "That fortune cookie gave me motivation and reminded me to be kind and patient," Lara says. "I tell my students, 'Take it one day at a time. You're going to make it.'" 
Lara learned this wisdom from her mother, wo always taught her how to harness her strengths in the face of adversity. 
"She used to say, 'The height of your goals will measure the height of your obstacles and we have to keep climbing those obstacles until we get where we would like to be,'" Lara says. "The kindness from that mantra is what brought me to where I am now."