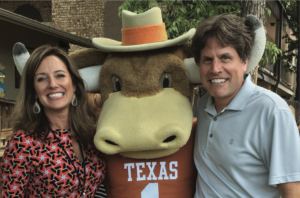 Just a few miles away from the sprawling UT Austin campus, there's a tidy little playground surrounded by portable classrooms. Children giggle and shout as they dangle from monkey bars and a scoot down a shiny blue slide.
Looking at this familiar scene of carefree youth, it's hard to believe these children have endured significant hardships in their young lives. Unable to remain safe in a home setting, they reside at Helping Hand Home for Children, a residential treatment facility that provides therapeutic foster care and adoption services for abused and neglected youth. In 2008, the facility opened a UT-UCS charter school to cater to their unique education and behavioral needs.
They have faced a level of adversity that many adults wouldn't be able to handle, says Holly Engleman, principal of the on-site charter school. Yet despite their situation, they're remarkably resilient.
"They don't want to give up," she says. "It's a challenging transition when they get here, but eventually they pull it together and teach me that they can be a lot stronger than adults."
With a highly qualified team of faculty, staff, volunteers and student teachers, the school is well-equipped to meet the needs of every student. Many of whom are experiencing rules and structure for the first time in their young lives.
In small classrooms, the students learn how to work together in hands-on activities. They also go out on field trips to museums, parks and historic landmarks around the city. Enrichment activities also include a mentoring program with Austin Police Officers, and Discovery Time, an eight-week summer program that expands reading, math and science skills through experiential learning.
When they're showing significant progress, students can attend local public schools while still residing at the facility. The best part of the job, Engleman says, is watching her students move toward that goal.
"It's amazing how once they finally acclimate here and feel secure, they really come into their own," Engleman says. "Not too long ago, there was a little boy who would not stay put in the classroom. Every chance he got, he would run away. Last year, he made the honor roll."

Engleman recalls another student who, like many of her fellow classmates, was hoping to return home to her mother. After making so much progress in school, Engleman was worried that the young girl would backslide when she found out that her mother surrendered her parental rights.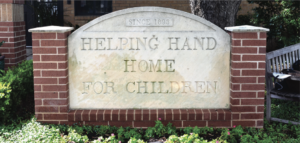 "Early in the morning, just a few hours away from a big presentation she prepared so hard for, I found her sitting on the porch crying," Engleman says. "Despite it all, she delivered her presentation and did a beautiful job. This little girl had her whole life ripped out from under her, yet she keeps moving forward."
Every day Engleman draws inspiration from both her students and her tireless team of faculty and sta . She is also thankful for the Helping Hand Society, a committee of volunteers who play a key role in supporting the entire campus community by planning and funding a host of extracurricular activities.
"What I love the most about this job is seeing the dedication and the hard work that the teachers and sta put toward changing the lives of these children," Engleman says. "And I see that transformation every day when I walk on this campus."