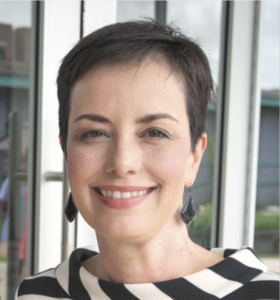 Welcome to the University of Texas Charter School System, a university public charter school district.  The University of Texas Charter School System is committed to delivering the most diverse and rigorous learning opportunities for children in prekindergarten through the 12th grade across the state of Texas.
Our system is made up of two separate open-enrollment charter school districts. Each and every year we grow stronger as an organization and as a community who is passionately dedicated to the students and families we serve, to the UT Austin students and faculty, and to quality public education access for all students.
Our first district is the University of Texas – University Charter School (UT-UCS), currently in its twenty-first year of operation.  This district specializes in serving special needs students in unique settings such as psychiatric hospitals and residential treatment centers. We serve over three thousand students in twenty-three locations in the central Texas and the Houston area. We are the district of choice for students who are unable, for a period of time, to benefit from a traditional school setting.  Our schools reside within a partnering hospital or residential facility.
Our second school district is The University of Texas Elementary School (UTES), currently in its sixteenth year of operation.  UTES is an open-enrollment charter serving 304 students in prekindergarten through the fifth grade. Our community includes not only our staff but also the East Austin community, our partners, donors, volunteers, UT faculty, staff and students.  As shown through the creation and implementation of our strategic plan, we continue to focus on the actions that are true to our mission. This includes serving the families of East Austin with the best research-based curricula and instruction while maintaining a caring and welcoming environment, serving as a research site and training site for educators, and reaching out to our community, our partners, and the nation to share best practices that move education forward.
The University of Texas Charter School System is further strengthened by its collaboration with exceptional external partners in a variety of sectors. We are most proud of our connection to the College of Education at The University of Texas at Austin.  Our partnership is mutually beneficial as we not only place student teachers and interns from all of the college's departments, but we are a site for research for the college that is conducted by world-renowned faculty and staff dedicated to the success of our students.
Thank you for your interest in the University of Texas Charter School System. I hope you have an opportunity to browse more of our website, engage with us through social media, and visit us in person. We look forward to hearing from you.
Sincerely,
Melissa M. Chavez
Associate Vice President of the University of Texas at Austin and Executive Director of The University of Texas Charter School System