Safe Return to In-Person Instruction Plan
UT Charter School System (UTCSS) is committed to the safety and well-being of all staff and visitors as the district welcomes back all students and campus-based personnel back to our campuses for the 2021-2022 school year.  UTCSS will not offer remote instruction for the 2021-2022 school year, so all students will be required to attend school on campus.
This plan is the district's guidance on the safe return to in-person instruction. Guidance concerning COVID-19 will be updated every six months as mandated by the Texas Education Agency. The information in these guidelines outlines the current best practices provided by federal, state, and local health officials for mitigating COVID-19
infections in the learning/work environment.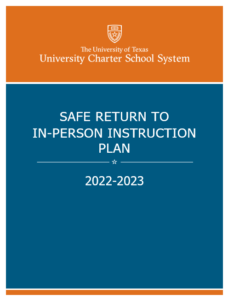 2022-23 Safe Return to In Person Learning Plan
On August 1, 2022, the Texas Education Agency issued the following Public Health Guidance in regards to pandemic response and the 2022-2023 school year.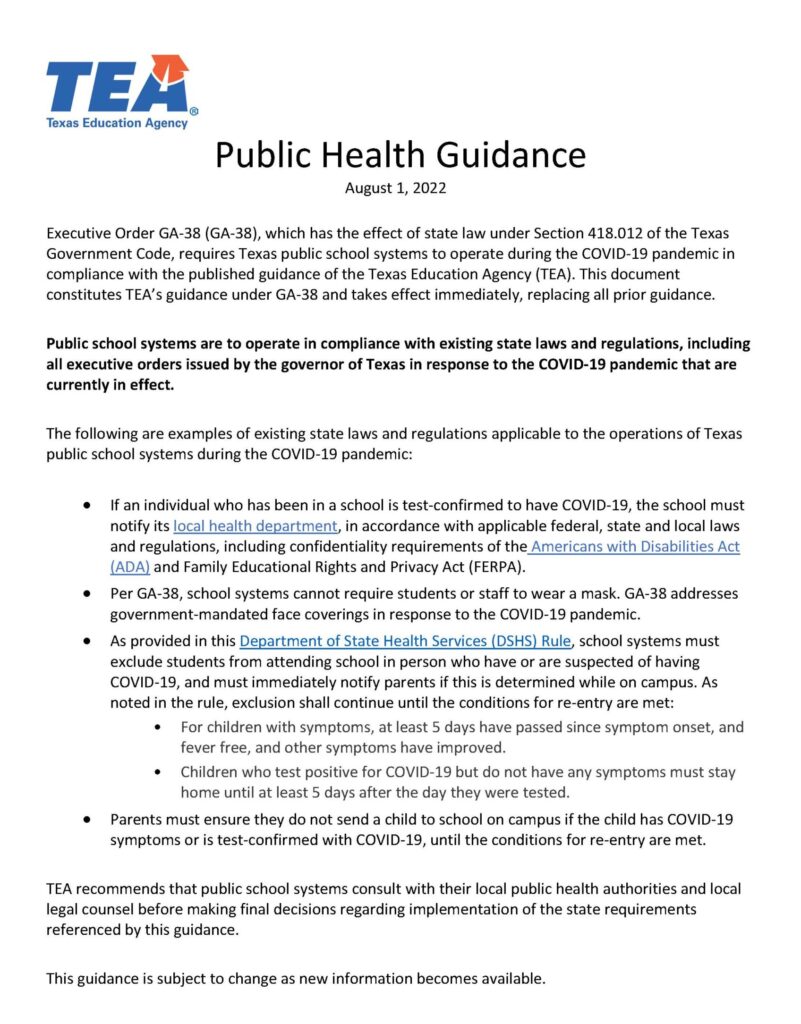 Education Rights and Responsibilities during COVID
Derechos y responsabilidades educativas durante COVID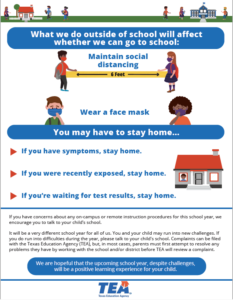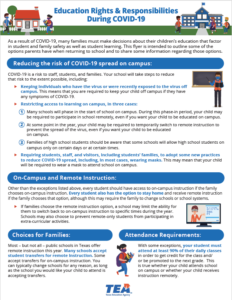 Educational Rights and Responsibilities during COVID Poster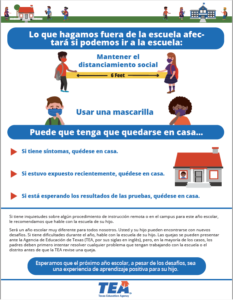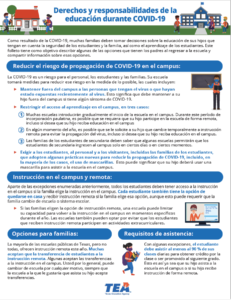 Póster Derechos y responsabilidades educativas durante COVID
Public Health Resources
Click on the image below for additional information from Texas.gov in English and Spanish
Haga clic en la imagen a continuación para obtener información adicional de Texas.gov en inglés y español
Resources for Parents and Caregivers
Resources for Faculty and Staff